Wayne
Name:
Wayne Fox
Embrace Messageboard Name:
Wayne
Date of Birth:
22 September 1970 (Aged 51 years)
Location:
West Midlands, UK
Occupation:
Senior Analyst
My last.fm home My http://www.last.fm home. This is what I am listening too right now. You should subscribe for free now too. It's mint.
My Flickr home This is who I am, let me know your thoughts. Thanks.
Wayne has a lush rating of 9.3 from 130 votes.
What is your favourite Embrace song?
"That's All Changed Forever" (*+)
God I love Embrace. That was such a hard thing to decide.

* I really need to review this.
+ I did review it, and it stays.
What was your favourite Embrace gig?

Dusseldorf 27 November 2004 - could NEVER be repeated - or beaten.

Sorry.
What is your favourite Embrace Album?
Well kids. It was "Out of Nothing" and with such an apt title, who could blame me?

Anyroad, it's definitely "Exploding Machines". Sorry! My mistake, "This New Day".
What is your favourite Embrace B-Side?
LOVE ORDER! JUST ADMIT IT!
In what order of greatness (1-10) would you place tracks from Out of Nothing?
1. Ashes
2. Out of nothing
3. Near life
4. Someday
5. Keeping
6. Glorious day
7. Spell it out
8. Wish 'em all away
9. Looking as you are
10. Gravity

(I change this almost daily)
In what order of greatness (1-10) would you place tracks from This New Day?
1= Even Smaller Stones
1= Sainted
1= Exploding Machines
4= Celebrate
4= Target
6= No Use Crying
6= I Can't Come Down
6= This New Day
9. The End Is Near
11= Natures Law
11= World at your feet

NB: this list is in a constant state of flux. Thank you.
What and when was your first messageboard post?
2004 if we're talking Embrace, I just had to natter about SG#15 at The Custard Factory.

8-10 years ago on an old (spoddy) bulletin board if we're taking non-Embrace.
Who was the first messageboarder you met?
I had previously said...
"Dusseldorf 27 November 2004.
Freeride
Addsrichmond
Jackie
Mands
LJ
Ess
Hol
Dawn
SpagBag
Suse
Hayley
FrauJen

I love, and miss you all."

But, I was wrong, because in real terms it was Zac! Hahaha!
What is the most stupid thing you've done at a gig?
Got drunk. Don't do it kids. It's such a waste and you sound like a knob when someone asks you what you thought of the gig.

(And what did I do in Dusseldorf? That's right. Got drunk - with the band though - :) )
What other music do you like?


For more... http://www.last.fm/user/waynef
What are your favourite albums?
Too many to mention.
I used to DJ and picking a fave album has been tainted over the years with what album/track used to give me a warm feeling as I saw the dancefloor fill-up.

Perhaps Stone Roses is my best then...
What are you currently listening to?
What is your favourite Jelly Baby?
Sorry, I used to have tooth-braces and I went off jellys then. I don't eat them :(
Who is your favourite Neighbours character?
Kylie! She's come on a little, mind.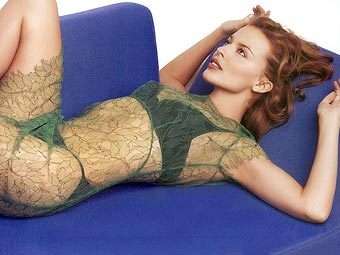 Most likely to say…
COBBLERS!
Least likely to say…
I am a clever, decisive, witty and self-motivated person. I will succeed!
(Said in a yuppy sort-of way)
Cricket - good or evil?
GOOD!

Who would have kept all those charities and trainer companies in business if it wasn't for His Royal Highness, the Prince Ian of Botham???
What was the last thing you ate?
My own words.
What did you want to be when you were growing up?
A lot better at getting my questions onto this website!
If you were having a dinner party, which member of Embrace would you want to help in the kitchen?
That's easy, Mike. He know's how to handle himself with the Heat-on.

BOOM-BOOM.

(No one has commented about how bad this 'joke' is. I feel wobbed).
Cats or dogs?
Dogs. I just love the ones with a wavy line of mustard and ketchup down their backs.

EDIT: Fifi the cat *may* have changed my mind.
Heaven is…
An outmoded concept.
Hell is…
Another outmoded concept. Except hotter.
Madness Rating (1 to 10)
3 going on 3.
An interesting fact about myself…
I met Lenny the Lion once.